Brilliantly Digital for Lilly Pulitzer
May 11, 2017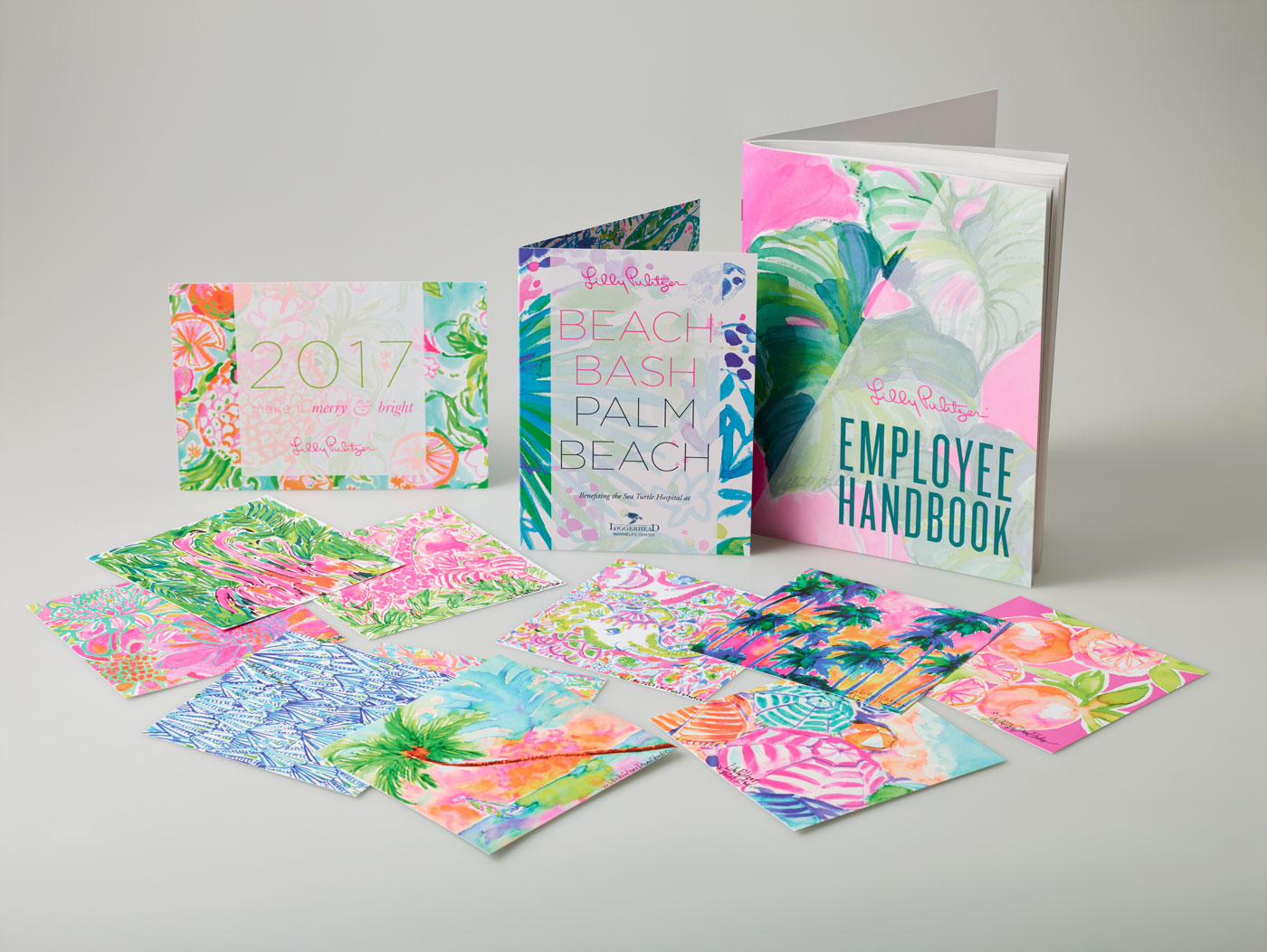 With citrus hues, tropical motifs, and of course—their signature pink—Lilly Pulitzer is instantly recognizable. Brilliant provides a unique start-to-finish approach to achieve the vibrant colors central to "Lilly style," aiding their design team with everything from photo retouching to matching fabric swatches while on press. Best of all, using a customized ink configuration and sophisticated separations, Brilliant is able to produce extraordinary results printing digitally on our HP Indigo 7800.
Beach Bash Invite Details:
5″x7″ finished size
1600 qty
100# Cougar Opaque Smooth Cover
2017 Holiday Card Details:
5″x7″ finished size
3,105 qty
100# Cougar Opaque Cover
60# Cougar Opaque Announcement Envelope
Resort Treasures Suprise & Delight Note Cards and Prints Details:
3 lots of 4″x6″ Notecards, 1,000 qty each
10 lots of 5″x5″ prints, 100 qty each
100# Lynxx Opaque Cover
2016 Employee Handbook Details:
6 3/4″ x 9″ finished size
Saddle-stitch
100 qty
100# Cougar Opaque Smooth Cover
80# Futura Dull Text
Even color-critical projects can benefit from the efficiency of digital printing thanks to Brilliant's dedication to constant experimentation and drive to achieve the very best solutions on press.
Let Brilliant bring the flexibility of digital printing to your color-critical marketing campaigns.