Color Company goes for IndiChrome!
October 20, 2021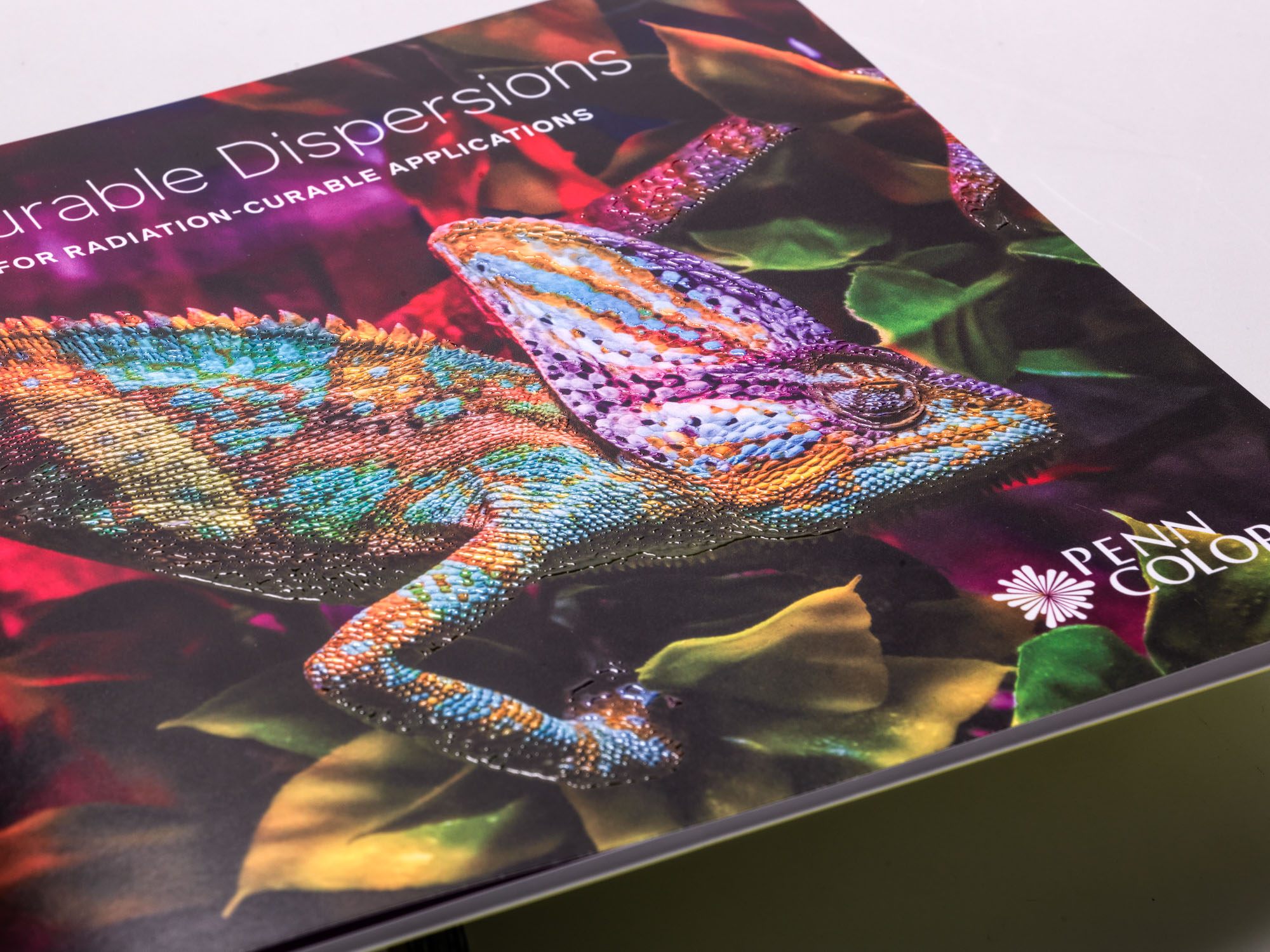 This short-run project called for a wider-than-normal color gamut. Accordingly, we printed this with the "IndiChrome" ink set. IndiChrome is a CMYK + Orange + Violet + Green set of inks. Color separations are made with special curves to reproduce the original files in the broadest range possible.
A raised spot gloss UV was added to the Lizard on the front cover, and then spot gloss uv on the photos and color swatches. This special color printing technique is available on our HP Indigo 12000 for your short-run, precision color needs. It is amazing how far digital technology has traveled!