Frontline Education Shines Bright
August 2, 2017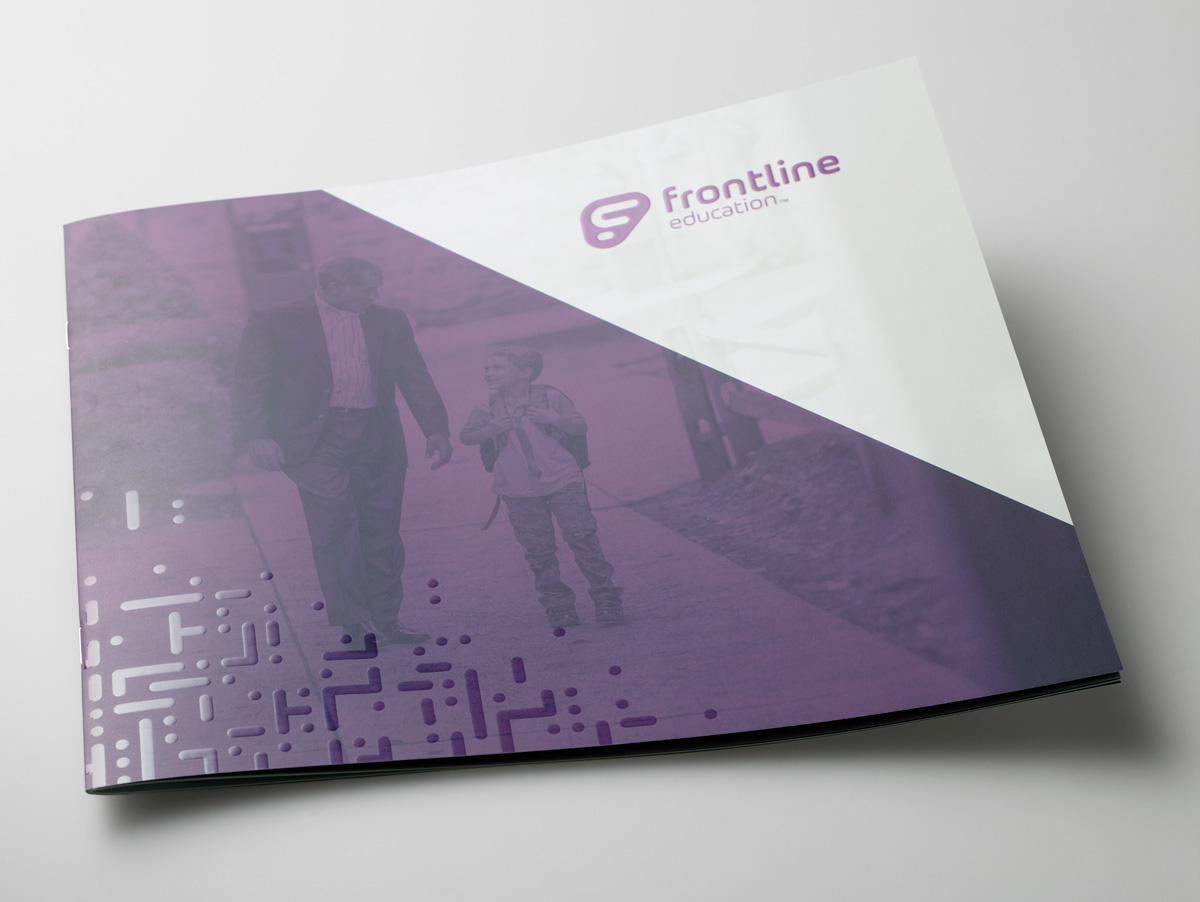 Brilliant harnesses the power of print for the award-winning design team at Frontline Education. Their recent booklet features eye-catching contrast between gloss and matte textures, achieved by applying Scodix© digital UV enhancement, soft touch coating, dull varnish, and drip off gloss coating.
DETAILS
9″x8″ finished size.
Saddle stiched, 12 pages plus cover.
Printed in CMYK process.
Cover includes high gloss Scodix© digital UV enhancement and soft touch aqueous coating.
Text pages and inside cover complete with drip off dull varnish and drip off gloss Aqueous Coating.
80# Opus Gloss Cover
100# Opus Gloss Text
A high gloss, dimensional pattern was added with our Scodix© digital UV enhancement press over the rich purples of the cover. The drama is intensified with a soft touch aqueous coating to create a matte tactile surface, for a cover that transcends the look and feel of a traditional booklet. Continuing inside, the high-gloss patterns receive a Drip Off gloss/dull coating that provides excellent contrast. Brilliant's thoughtful finishes bring the perfect polish to the Frontline Education team's dynamic design.