Top of Their Game: Jefferson Orthopaedic Surgery
June 6, 2017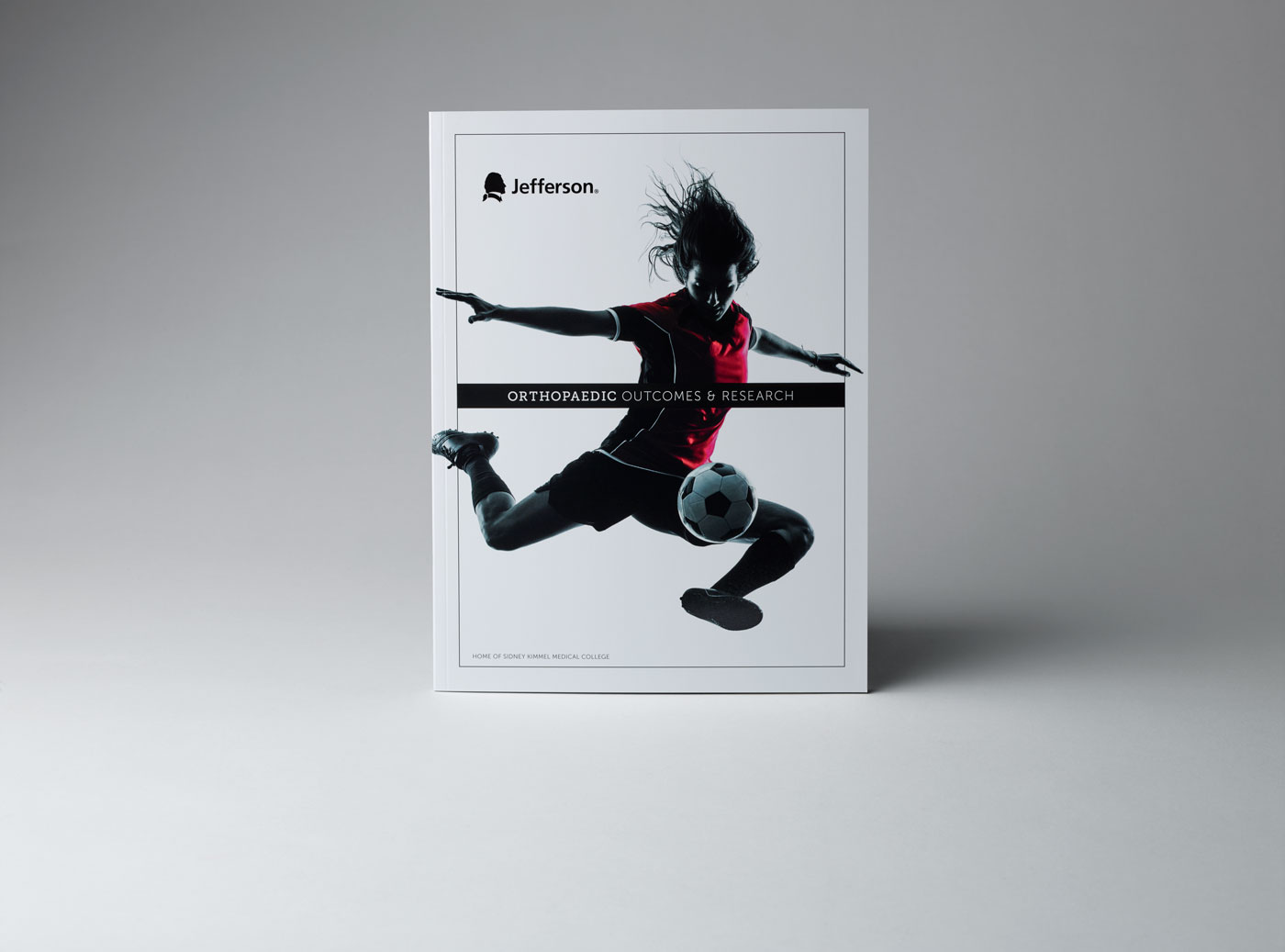 Digital UV Enhancement and Dynamic Color for Jefferson Health's Orthopaedic Outcomes & Research Report
Precision, excellence, and ambitious goals align us with our partners at Jefferson Health Department of Orthopaedic Surgery. At the top of their game, Brilliant emphasizes their exciting innovations in clinical care and research with precise digital UV enhancements and unstoppable color.
DETAILS
9″x12″ finished size
PUR Bound with Scored Cover
Spot digital UV enhancement on Front and Back cover
Full color text with drip-off dull varnish and spot drip-off gloss aqueous coating
120# Utopia 2 Dull Cover
100# Utopia 2 Matte Text
Orthopaedic Outcomes & Research comes alive with digital UV enhancement. By precisely applying different densities of clear polymer to the cover images with our Scodix Ultra press, the images and type leap from the page.
Let Brilliant take your print game to the next level with digital UV enhancement.