Wendy Paton's FLIGHT
June 12, 2018
Photograms | Literary: FLIGHT encompasses photographer Wendy Paton's most recent body of work. What began as an artistic vision, has given rise to a magnificent creation. Wendy's strikingly abstract gelatin silver images are the result of a centuries' old photographic medium – the photogram. The images are constructed and created without the use of a camera.
Brilliant worked extensively to ensure the end result was as stunning and close to perfection as Wendy envisioned. With its accordion folded pages and soft touch film-laminated cover, FLIGHT became a piece of art in itself. As true artists do, Wendy Paton creates her own language with FLIGHT – transforming simple literary objects into bold, artistic abstractions.
Details:
Limited Edition of 300.
All copies signed and numbered.
Finished Size 4.9375" x 7.0625".
Flat size 39" x 7".
Covers: 100# Opus Dull Cover mounted to 100 point board with soft touch film lamination.
Stock: 100# Opus Dull Cover.
Features seven tri-tone black and white images from the original gelatin silver photograms.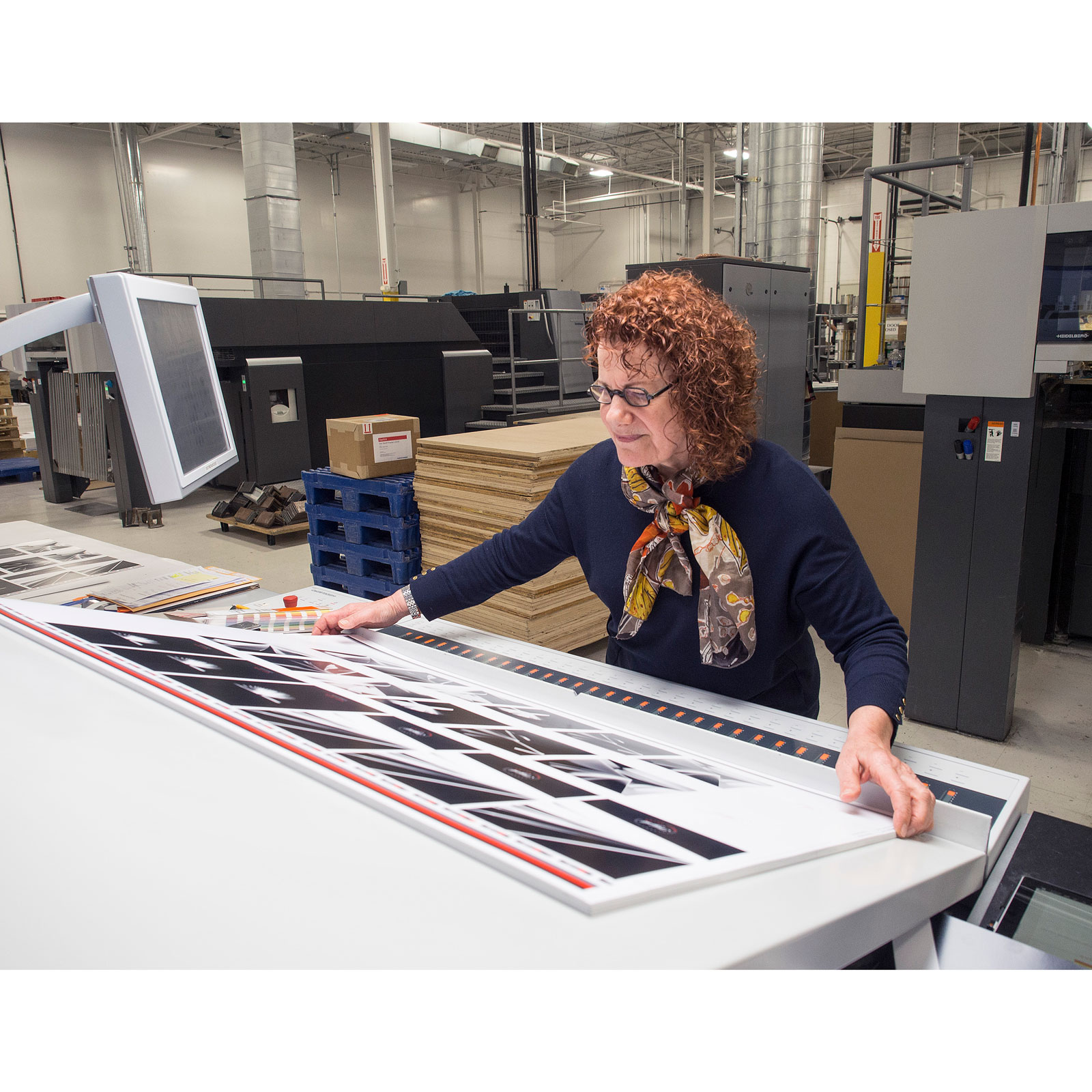 About the Artist: Wendy Paton
Wendy Paton is an award winning American photographer best known for her dramatic black and white nocturnal portraits.  She is an analog visual artist, producing her original work in a traditional darkroom.  Paton's work has been exhibited in museum and gallery venues internationally, across the United States, Russia and Europe, and is part of notable private and permanent public collections in the Bibliotheque Nationale de France, Spallart Collection, Musee de la Photographie, James A. Michener Art Museum, Lumiere Brothers Center of Photography in Moscow, ICP and the personal collection of Prince Albert II of Monaco.