The 38th Annual W. Eugene Smith Memorial Fund Ceremony Program
October 27, 2017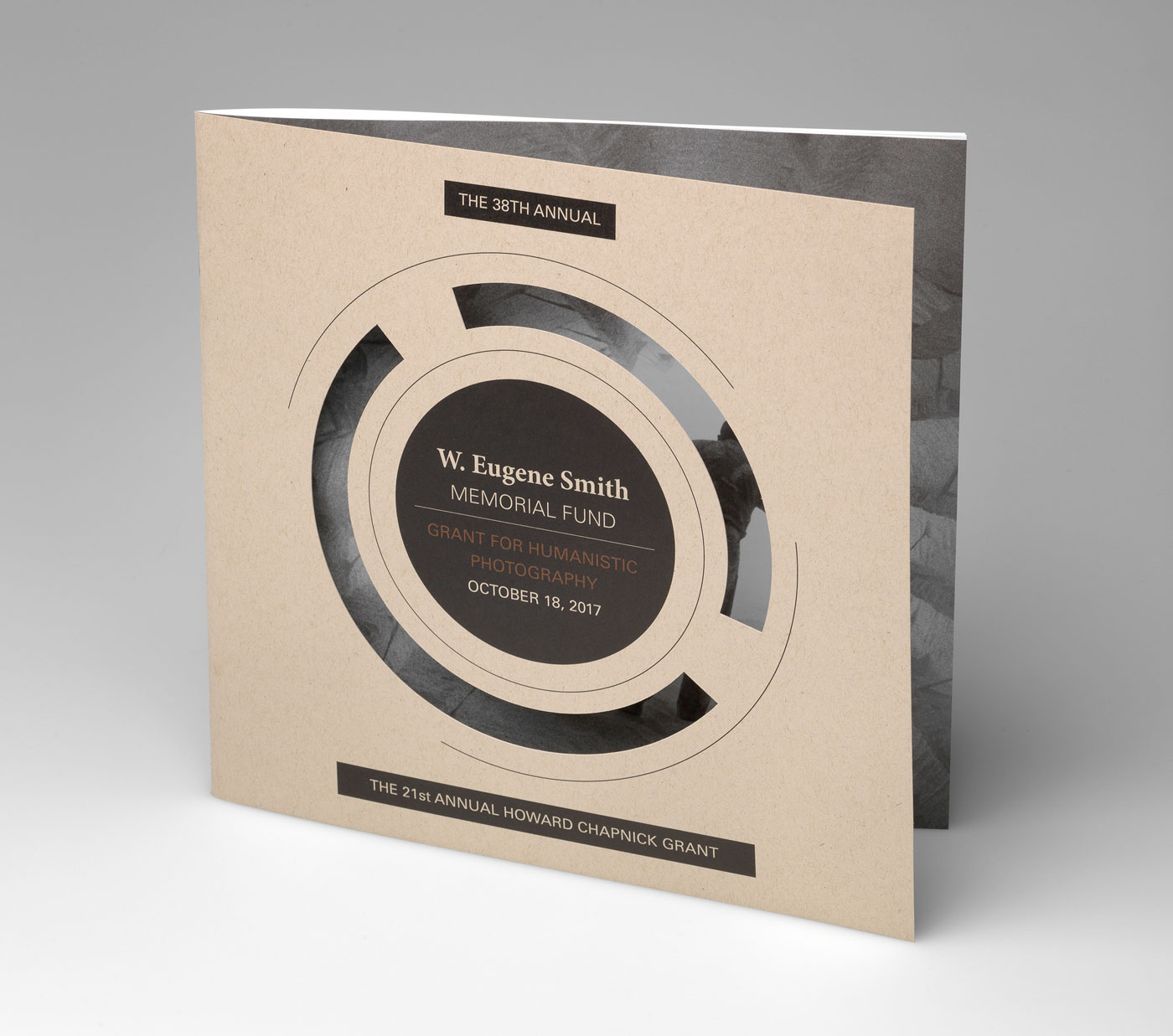 Since 1979, the W. Eugene Smith Memorial Fund has annually awarded a Grant for Humanistic Photography to photojournalists whose works portray the integrity of the late Eugene Smith's. This year, the winner of the $35,000 grant was Daniel Castro García.
Brilliant created a 24-page program to accompany the Memorial Fund's 2017 ceremony. The stitched booklet includes beautiful photographs of varying humanitarian causes made by the finalists.
DETAILS
9"x9" finished size.
Edition of 500.
24 pages, plus a die-cut cover.
Saddle stitched.
Printed in CMYK, PMS 425 for the duotones, and an off-line spot gloss varnish.
Cover printed on 100# Desert Storm Environment Smooth Cover.
Text pages printed on 100# Opus Matte Text.*
*NOTE: In 35 years of printing, we have never seen a matte paper have such strong ink hold-out with the application of a spot gloss varnish. The result has considerably higher-than-normal contrast between the snap & gloss of the varnish with the soft background of the Opus Matte. Please call us for samples to see the results for yourself!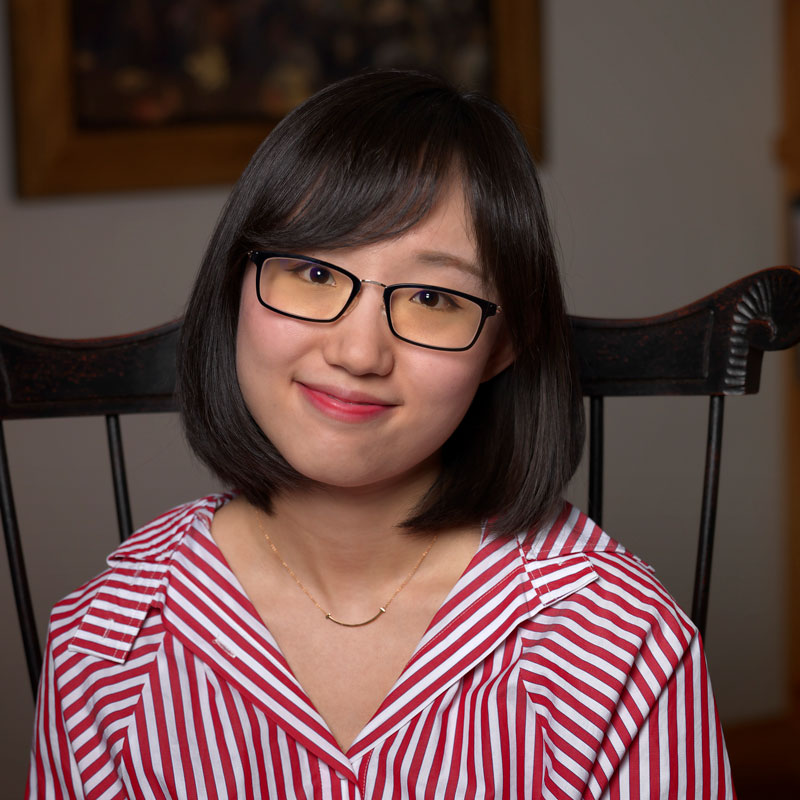 About the designer: Kaiyi Dong
This edition was designed by Brilliant's Kaiyi Dong, who is currently in the process of receiving her Master of Fine Arts Degree from the Rochester Institute of Technology.