A Moment to Reflect with C&G Partners
February 21, 2019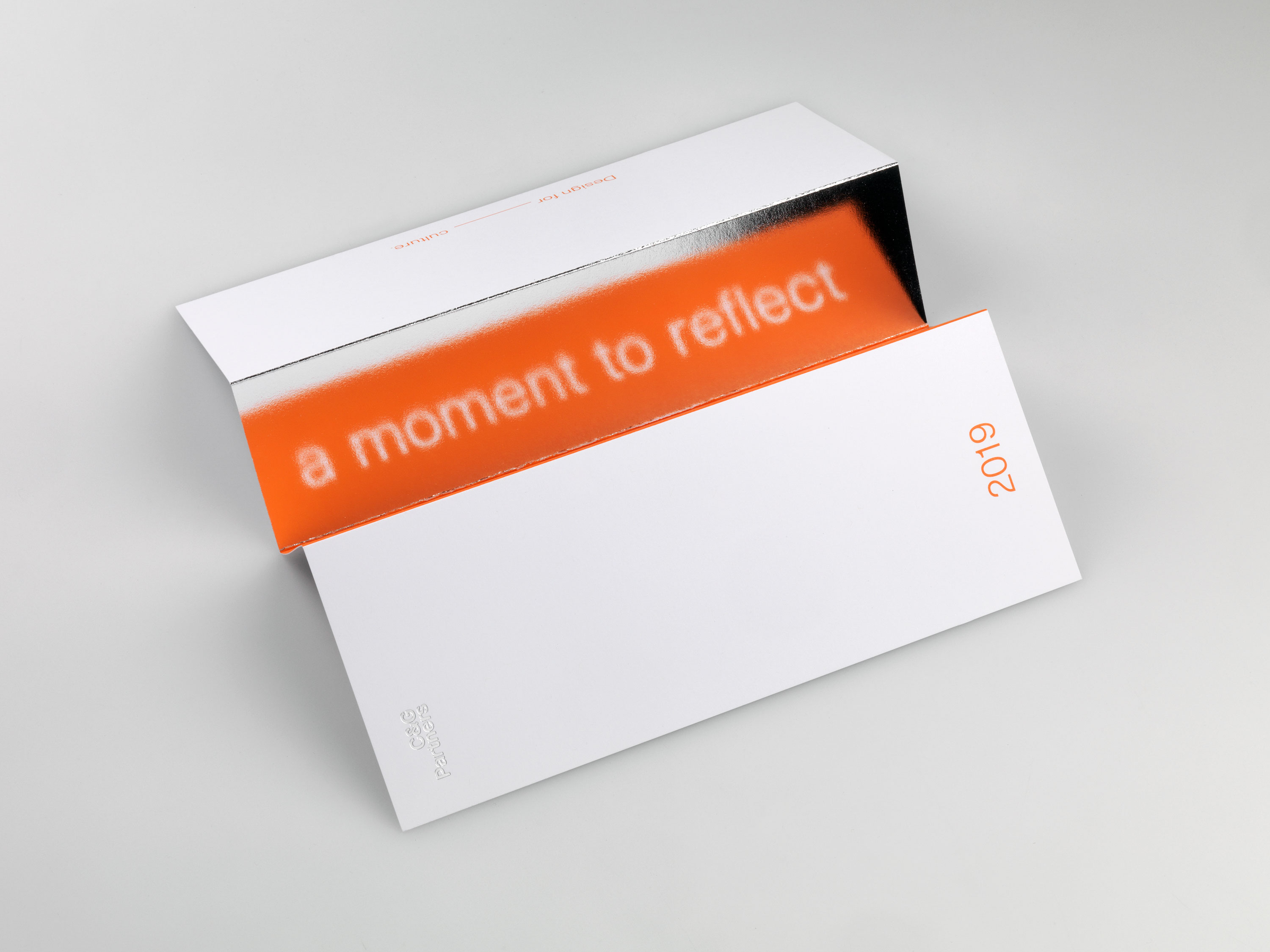 C&G Partners, a multi-specialty design studio based in New York City, took their New Year's Card to new heights this year. Their 8-panel, accordion folded card intrigues viewers with its reflective message revealed in the card's finishing and construction.
Brilliant printed the cards via offset, and added metallic silver foil stamping to produce the reflective mirrored effect within. Being a part of projects so captivating and impeccably-designed is truly one of the things that makes our work here so rewarding.
DETAILS
Edition of 2,300.
Finished size 3.25" x 8.25".
Flat size 13.25" x 8.5".
8 panel, accordion-folded card.
Printed on 100# Cougar Opaque Super Smooth White Cover.
Features Kurz Silver Foil stamping.
Letterpress scoring and hand-folded finishing.