Brutally Honest
June 23, 2020
When Emily Cohen and Once-Future Office came to Brilliant to print their newest publication, we were ecstatic. Brutally Honest is "designed for designers" – it is a vibrant book full of real-world strategies to evolve creative businesses.
Brilliant worked to make Emily's vision a reality on paper. We matched the color-critical details with a mix of CMYK and nine Pantone colors, and added film lamination and spot Scodix to the cover to build on the character of the book's Mohawk stock.
DETAILS
Edition of 2,000.
Finished size 6.5" x 9".
276 pages plus double gate folded cover.
Features film lamination and spot Scodix on cover.
Smyth sewn with PUR cover.
Printed in CMYK plus 9 PMS colors.
Cover printed on 120# Mohawk Superfine Ultrawhite Smooth cover.
Text pages printed on 80# Mohawk Superfine Ultrawhite Eggshell text.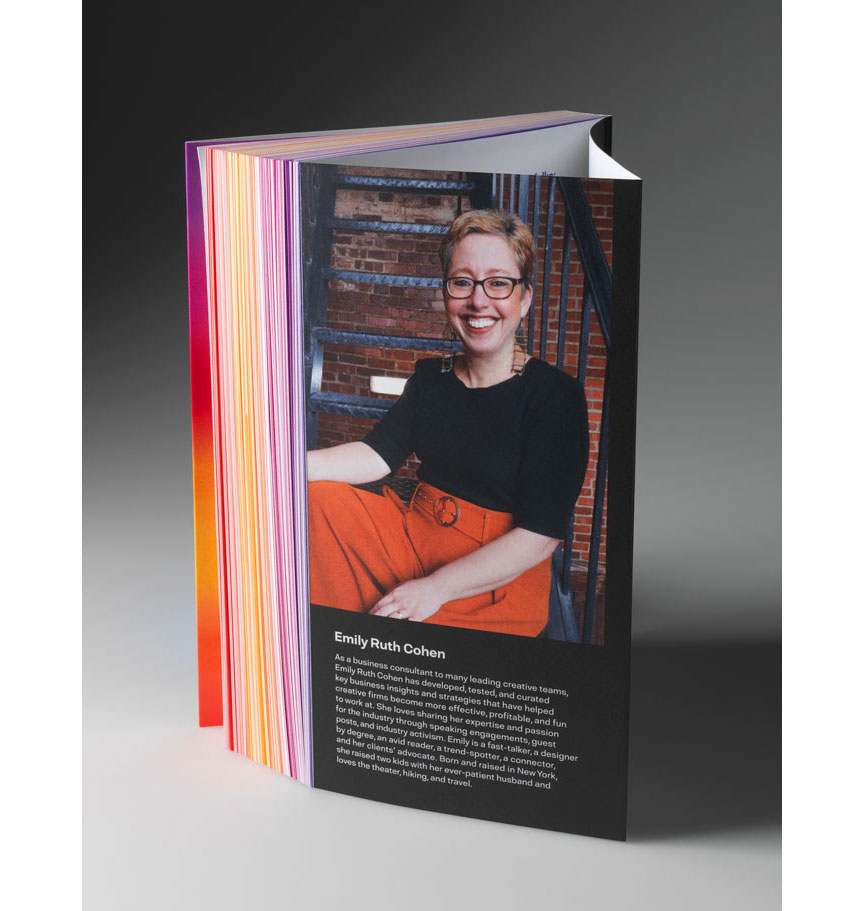 About the Artist: Emily Ruth Cohen
Emily Cohen is a renowned business consultant and highly requested speaker who has extensive experience working with design firms. Her blunt and "Brutally Honest" business strategies have helped build, refine and grow her clients' firms across the United States and Canada. Emily has been an active member of the AIGA for over 30 years, and has spoken to 20 chapters across the country.