Michele Byrne at the Reading Symphony Orchestra
August 16, 2018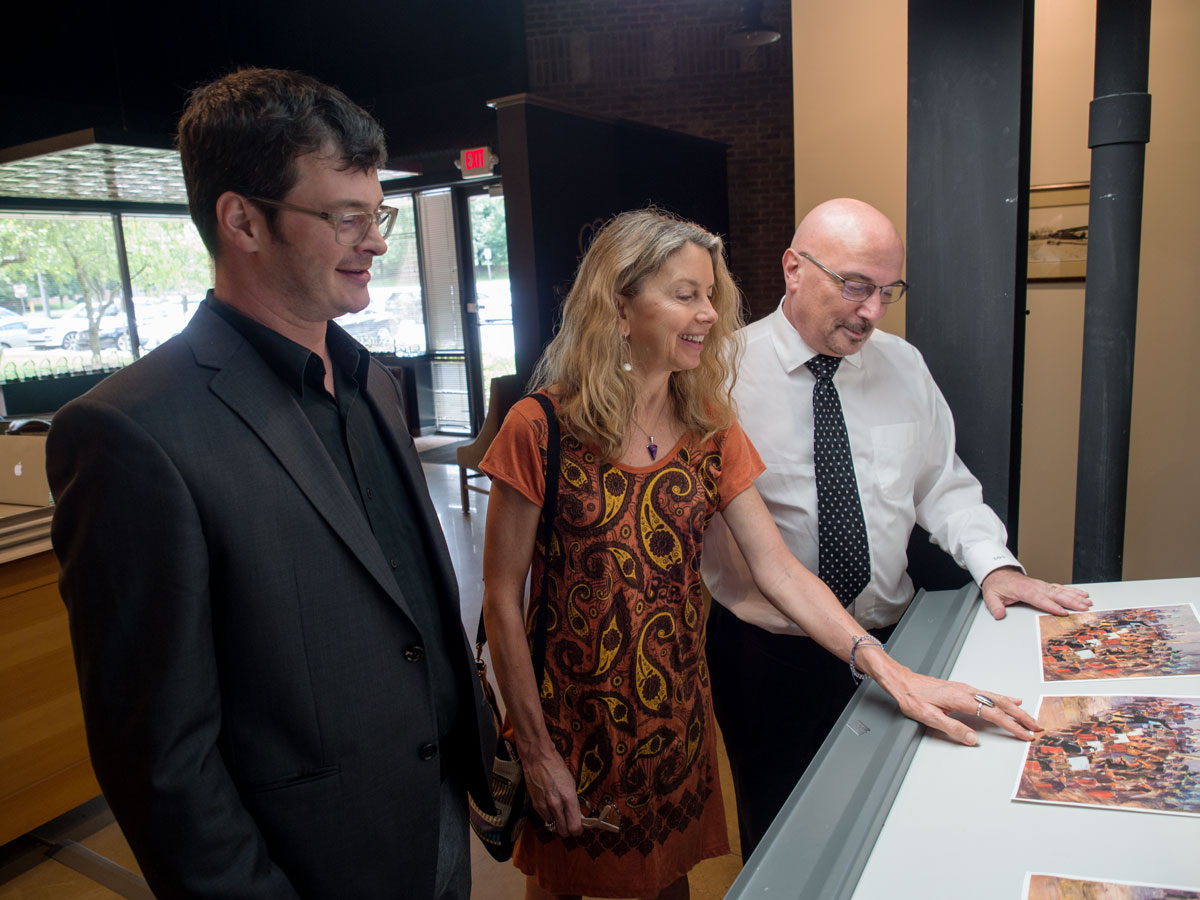 For the past ten years, established artist Michele Byrne has been painting jazz musicians during live performances. Her latest production took it one step further: Michele painted the entire Reading Symphony Orchestra live as they performed Mussorgsky's Pictures at an Exhibition, while her work was projected on a screen above for the audience to follow along.
Michele and the RSO trusted Brilliant to capture, color match and carefully reproduce the final painting in our studio. The original 24″ x 30″ painting was sold at a live auction fundraiser after the event, and the prints are available for sale by calling 610-373-7557.
Follow along with Michele's Journey 
here.
DETAILS
Captured using our Sinar capture system and color corrected to match original.
Prints on German etching paper available in 16" x 20" and 11" x 14".
Full size 24" x 30" reproduction on canvas.